The global food system is broken," reads a new report from Oxfam International.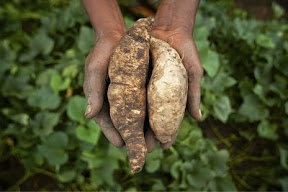 While much of Growing a Better Future: Food Justice in a Resource-Constrained World essentially reviews the major factors that contribute to food insecurity, Oxfam's call to transform the food system is certainly timely, given this year's high food prices (blamed in part for inflaming popular revolts in the Middle East) and fears of another global food crisis.
Despite producing enough food for everyone, one in seven people globally face chronic under-nutrition and almost one billion people are food insecure. Hunger is concentrated within rural areas in developing countries, and within families, women are often disproportionally affected, having serious implications for maternal and child health.
"We face three interlinked challenges in an age of growing crisis: feeding nine billion without wrecking the planet; finding equitable solutions to end disempowerment and injustice; and increasing our collective resilience to shocks and volatility," write the authors of the report.
More >>>
Location: Cayman Islands