Maritime policy
Tuesday 22 November 2011
Like the Baltic, Mediterranean and Arctic regions, the Atlantic will soon also have its own specific macro-regional strategy.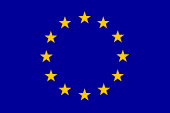 The strategy adopted by the European Commission, on 21 November, under the Integrated Maritime Policy (IMP) is expected to give the entire region a boost for growth and employment. The Commission's communication identifies problems and challenges, takes stock of measures and initiatives already implemented and provides for the development with stakeholders of an action plan to be implemented from 2013. The executive invites all stakeholders to propose projects for EU financial support.
The strategy will apply exclusively to coasts, territorial waters and waters under the jurisdiction of five EU member states (France, Ireland, Portugal, Spain and the United Kingdom) and their overseas territories (Azores, Canaries, Guadeloupe, French Guiana, Madeira, Martinique, Saint-Barthélemy and Saint-Martin), as well as international waters. It will not apply to the North Sea or the Arctic Ocean, since the latter is already covered by a separate strategy.
To make good on the strategy and action plan, the Commission proposes to create an "Atlantic forum" organised in the form of workshops and working groups focused on the challenges and opportunities offered by the region and identified in its communication, as well as an online discussion platform. The forum will be launched in 2012 and discontinued in 2013, once it has made its contribution to the action plan. As with the other macro-regional strategies, the Atlantic strategy will not have its own financial allocation or any additional funds: the initiatives and projects it will support will be financed by existing EU funds and in the forms and availability established by the next multiannual financial framework.
The Atlantic Ocean represents considerable development potential for regions and communities on its rim, whether for energy (wave energy, tidal energy, offshore wind energy), mining of sea beds, fisheries or offshore aquaculture. These activities need a boost to ensure their development: the strategy will help provide that boost by building transnational synergy (underpinned by a sea basin approach) and ensuring rational and effective use of available funds. Among the initiatives and measures to be supported, which will constitute the strategy's cornerstone, the Commission mentions better maritime spatial planning and sharing, better knowledge of the marine environment (development of research activities), the development of a marine observation and data network (EMODNET) and the organisation of genuine surveillance of maritime space.
More