TRINIDAD - Non-government organisations (NGOs) have formed alliances with the Bahamas and other Caribbean countries to protect and sustain marine resources throughout the region.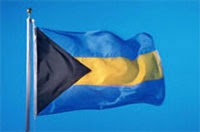 In a workshop held in Port of Spain, Trinidad, yesterday, the Caribbean Large Marine Ecosystem Project (CLME) with financial support of Global Environmental Facility (GEF) explained to representatives of the media from across the region their vision to assist the wider Caribbean in "improving the management of shared living marine resources."
The Bahamas is one of 23 countries participating in the project that began in May 2009 and aims to develop intervention programmes, including fishery reforms, conservation and contamination control measures and other sustainable measures to protect marine resources on a long-term basis.
The three main areas of focus are the continental shelf, coral reefs and the offshore pelagic environment.
CLME has been conducting pilot projects and case studies to collect information and experiences in the field that will assist in developing a core body of knowledge that will feed the development process of Caribbean LMS and a Strategic Action Programme (SAP).
More >>>
Location:Cayman Islands